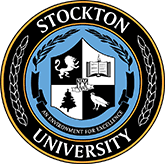 I wanted to share the schedule for the CFP Certification Prossional Education Program that I'm teaching for Stockton University in Mt. Holly, NJ.  Of course, individuals looking to earn their CFP® certification must successfully complete a CFP Board-approved educational program like the one given by Stockton University.
The education program consists of seven courses. Classes normally meet for one, four-day period per month for seven months and, upon completion of the educational courses, students are eligible to take the CFP Board Examination given in March, July, and November.
What I like about the Stockton program is that you are welcome to mix and match courses from other programs. For example, if someone has completed courses with another curriculum (like the American College or College of Financial Planning), you can simply take the courses you need from the Stockton University program.
The schedule is below.  You can HERE to pre-register.
August 9, 2017 to August 12, 2017
September 13, 2017 to September 16, 2017
October 4, 2017 to October 7, 2017
November 8, 2017 to November 11, 2017
December 13, 2017 to December 16, 2017
January 10, 2018 to January 13, 2018
January 24, 2018 to January 27, 2018