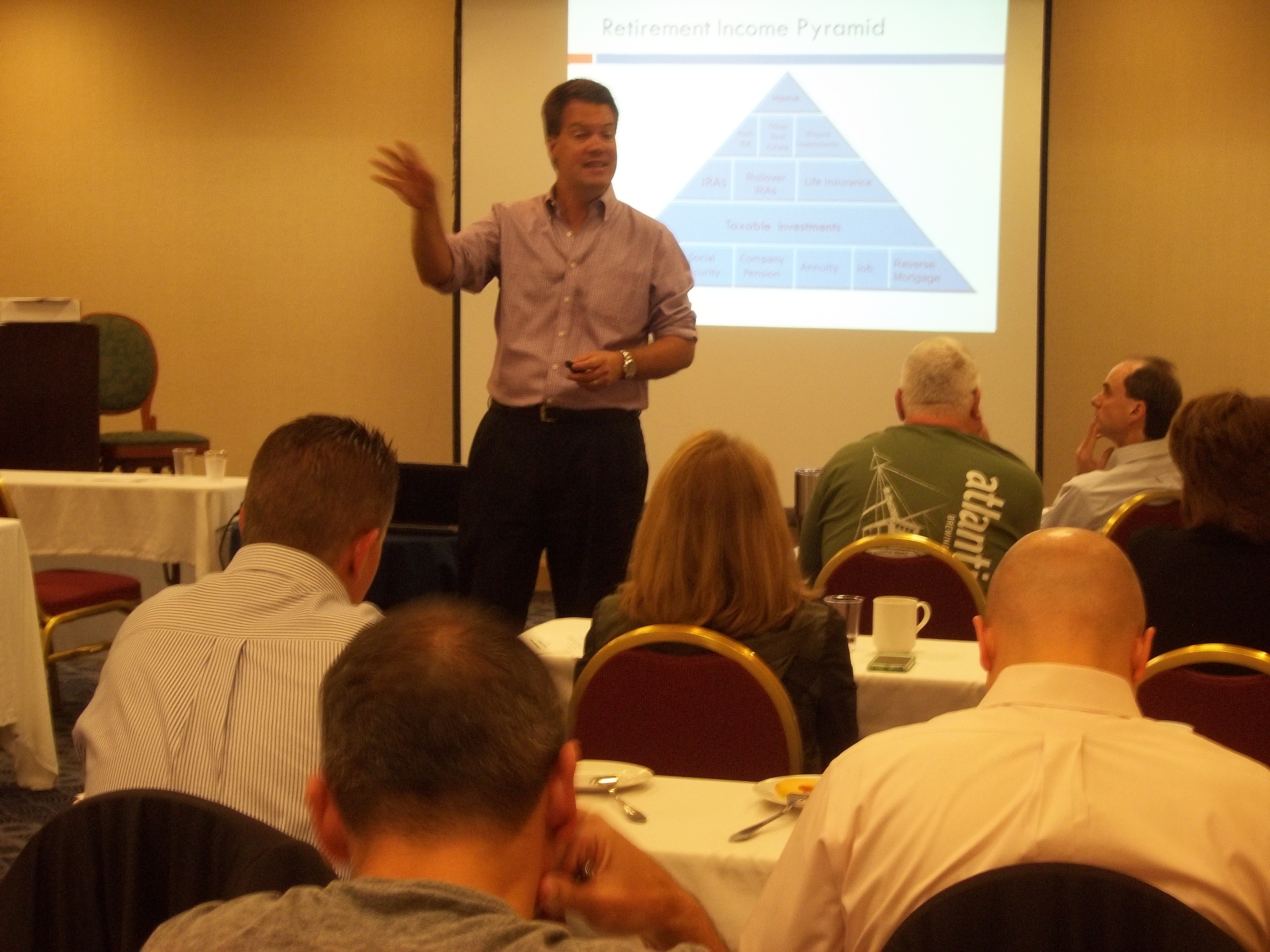 I am happy to announce that I've added a location in the Baltimore, MD Area for my CFP® Certification Professional Education Program.
The program, administered through Stockton University CFP® Certification Professional Education Program and registered with the Certified Financial Planner Board of Standards (CFP Board), will be at the Courtyard Baltimore Hunt Valley, in Hunt Valley, MD.
Classes normally meet for one four-day period per month for seven months. Upon completion of the courses, students are eligible to take the CFP® Board Examination given each year in March, July and November.
Meeting Dates
April 20-23, 2016 – General Principles
May 25-28, 2016 – Insurance
June 15-18, 2016 – Investments
July 13-16, 2016 – Income Tax
Aug. 03-06, 2016 – Retirement
Sept. 07-10, 2016 – Estate
Sept. 21-24, 2016 – Capstone
Individuals are welcome to mix and match courses from other programs. For example, if someone has completed courses with another curriculum (like the American College or College of Financial Planning), they can simply take the courses they need from the Stockton University program.
Cost: $900/class (Total for 7 classes - $6,300).
Payment for each individual class is made on the start date of that class (You are NOT required to pay $6,300 upfront, just $900 at a time).
Credit cards are accepted.
Fee includes all materials, significant handouts, practice cases, and module test.
Students will receive the course material in advance of each course.
Upon completion, participants are eligible to take the CFP Board exam in November 2016. A pre-exam certification review course is offered in October 2016 at an additional cost.
Go to my website, brettdanko.com to enroll or learn more about the courses, or contact Sharon D'Orlando at Brett Danko, LLC (609) 730-9222 or email dawn@brettdanko.com
Thanks and hope to see you there.
Brett